Because it has never been more vital to be able to have confidence in an audit, HLB International member firms strive to ensure audits are carried out to the highest standard.
Enhancing your credibility
IFRS services
For cross-border businesses, having consistent and easily comparable financial information is crucial. International Financial Reporting Standards (IFRS) are a set of global generally accepted accounting principles for companies to use in the preparation of their financial statements, which are particularly relevant for companies with shares or securities listed on public stock exchanges. Set by the International Accounting Standards Board (IASB), they are applied in over 160 jurisdictions. HLB's IFRS advisers can help you to understand and apply these complex standards, improving the clarity and quality of the financial information you need to underpin key business decisions.
Keep up-to-date with this evolving, global financial reporting framework
We work with SMEs and large companies across multiple sectors.  Our network of advisers can help you stay up to date with this continually evolving global financial reporting framework by offering:
IFRS implementation
IFRS advisory
IFRS E-learning and standards library
Advice on cross-border business
Financial audit
Financial reporting and accounting matters are a complex field where professional standards regularly change. To maintain trust in the financial reporting process and the integrity of financial information, quality and experience are of fundamental importance. CFOs and internal controllers can rely on the knowledge and expertise of HLB audit and assurance professionals for their financial reporting needs. From supporting the accounting departments of multinational companies with their year-round accounting matters, to providing assistance at the year-end across the jurisdictions they operate in.
How we can help
We support the finance function of cross-border business with:
• Audit readiness assessments
• Review of financial statements for compliance and accounting standards
• Preparation of statutory financial statements
• Preparation of group consolidation packs
• Ongoing support on technical accounting matters
Our expertise
External audit
Internal audit
Sustainability audit & reporting
IFRS
IT audit
Risk assurance
From the global financial crisis and major natural disasters to rapid rise in cybercrime, recent history has taught us the importance of proper risk management and business continuity planning. In a sometimes-unforgiving competitive environment, business leaders need to be able to identify threats and rapidly develop an appropriate response when a crisis hits. HLB's experienced audit professionals can help you with a full range of risk assurance and advisory services to ensure you're ready if that time may come.
Helping protect your business against potential threats
Our HLB professionals across the globe have a sound understanding of the wide range of threats your business may face. We specialize in helping you identify threats and manage risk to make sure that – when risk becomes reality – you are able to deal with the consequences and bounce back to protect your business and its' success. We can help with:
Internal audit
Risk profiling and management
Regulatory and compliance assessments
Data privacy and cyber security
IT audit & security
Sustainability audit
Social audit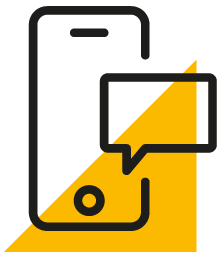 Get in touch
Whatever your question our global team will point you in the right direction